It never fails, this time of year greedy poachers with zero respect for fisheriers management took it upon themselves to take what they thought was fair. But gill netting striped bass is illegal in this state. My hat is off to the retired trooper that dropped the dime on them.
On May 7, a retired New York State Trooper fishing on the Hudson River near the Kingston-Rhinecliff Bridge observed a gill net with several striped bass being hauled into a small vessel. When the boat returned to Charles Rider Park Boat Launch, the retired Trooper relayed the information to the Town of Ulster Police Department (UPD). UPD Officer Michael Miller identified the vessel and interviewed the boat operator until ECO Jason Smith arrived on scene. Two of the officers officers located a gill net hidden in the boat that contained 24 striped bass, 12 herring, three white perch, and two yellow bullhead. The gill net operator was issued tickets for taking fish by means other than angling and taking striped bass out of slot size. In addition  he was cited for taking striped bass over the allowable limit and  taking herring over the allowable limit.  The perp was also cited for failing to carry a marine registry.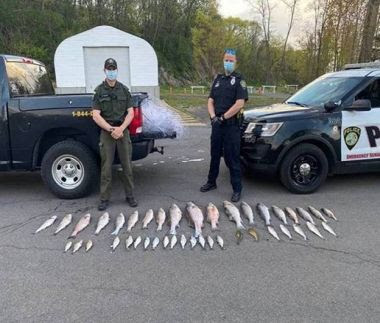 ECO Jason Smith and UPD Officer Michael Miller with illegal gill net and illegally taken fish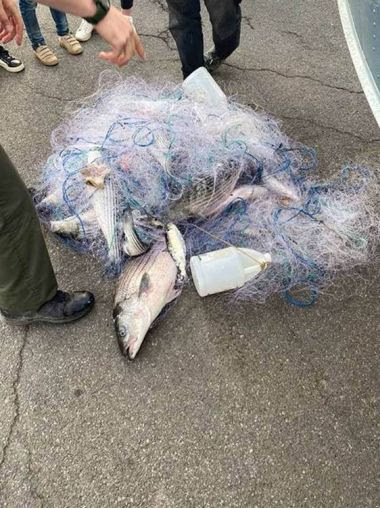 Illegal gill net used to catch striped bass, herring, white perch, and yellow bullhead
Hello Anglers! I started in the sportfishing business, with Nor'east Saltwater, a free weekly magazine, with the hottest fishing report found anywher...